Fire & Flue
Location & Contact:
1051 E. Bogard Rd., Ste #13
Wasilla
,
AK
99654
907-357-3583
Email Us
View our Website
View our Facebook page
View our Angie's List page
View our Google+ page
View our Yelp! page
Description:
Fire & Flue
We Deliver and Install Quality Wood Stoves and Fireplaces.
Come in from the cold and experience our show room full of great looking high efficiency EPA stoves, fireplaces and inserts that will keep you warm and cozy while adding beauty to your home. Already own a wood stove or fireplace? Let our expert staff inspect your current installation and provide annual chimney sweeping to keep your wood stove or fireplace looking and working great for years to come.
We Sell High Efficiency Furnaces and Boilers.
We now offer professional grade heating equipment! Everything from furnaces and boilers to room heaters and HRVs. Plus all the fittings, controls, ducting and tubing youll need for installation. Our friendly staff of heating experts will help identify the right heating solution to fit all of your heating needs. Let us help you design or upgrade your system to get the highest level of efficiency for your dollar. Whatever your heating needs might be, from new construction to energy audits on older homes, Alaska Fire & Flue takes care of you!
We Specialize in Custom Fireplace Design including Mantels, Facing, and Original Alaskan Stonework.
With 40 Years of Combined Experience in Alaskan Heating
Let Alaska Fire & Flue help you with:
-Full Hearth Heating Products & Services
-Wood Stove, Fireplace & Chimney Installation
-Primary Heating System Design
-Furnaces, Boilers, Unit Heaters, HRVs & More-
-Heating System Parts & Accessories
-Heating Calculations & Product Sizing
-Supplies for Do-It-Yourself Projects
-Heating Questions, Answers & Consultations
NFI Wood & Gas Hearth Specialist

Local Napoleon Fireplace Dealer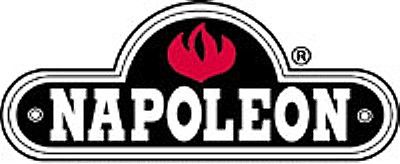 Hours:
Monday: 9am - 6pm
Tuesday: 9am - 6pm
Wednesday: 9am - 6pm
Thursday: 9am - 6pm
Friday: 9am - 6pm
Saturday: Closed
Sunday: Closed
Payment Options:
Cash, Visa, MasterCard
Report incorrect information