All About Herbs, Inc
Location & Contact:
535 West Parks Hwy
Wasilla
,
AK
99654
907-376-8327
1901 Hemmer Road
Palmer
,
AK
99645
907-745-8387
View our Website
View our Facebook page
Description:
All About Herbs - Wasilla,AK is Turning 10
That's right we have been serving you our neighbors for 10 years!
As a way of showing our appreciation for your continued loyalty we are having a celebration on Wednesday August 22 all day with a 10% discount on all sales. That means everything in the store! Take advantage of this savings at both our Wasilla and Palmer stores.
We will have cake, samples and prizes. Country Legends 100.9 will be at our Wasilla store live at 2:00 to help us celebrate!
We will also be offering a walk-in, $99 fasting blood panel from 8am - 11am at our Wasilla store only. Lab tests include Chem., CBC, Lipids, TSH, Vit. D and PSA for men.
Be sure to mark your calendar for Wednesday August 22, 2012 a day of celebrating!
STORY BEHIND ALL ABOUT HERBS & OWNER DORI
Dori Cranmore has been a Registered Nurse for 35 years, has over 70,000 hours of education in medicine, herbs and aromatherapy and a lifelong goal to help people. Her zeal for home remedies eventually led her to open a shop that is a real extension of her passion. After working more than 20 years in emergency nursing, Dori realized there was an alternative to chemical prescriptions. "All About Herbs" are very unique stores and offer much more than just herbs. Besides bulk and packaged herbs we have personalized consulting [link to wellness page]with Iridology, Blood typing, Energy balancing/clearing, Hair Analysis, Ionic Detox spa (in Wasilla), Thermal Imaging, Homeopathics, flower essences, essential oils, organic bath and body products, Protein powders, Body cleanses, organic sprouting seeds, whole food vitamins, supplements and natural sugars.
Dori and David Cranmore have found their 'post retirement' passion. Since 2002 they have provided Wasilla with a store (in the ShopRite mall). In 2008 a second location was added in Palmer on the corner of Palmer-Wasilla and Hemmer Road. In 2004 they were awarded the "Small Business of the Year" award. In 2011 they were also awarded the "Best Local Business in Wasilla" by the US Commerce Association. "It's quite an honor and it means that what we are doing is making a difference in our community".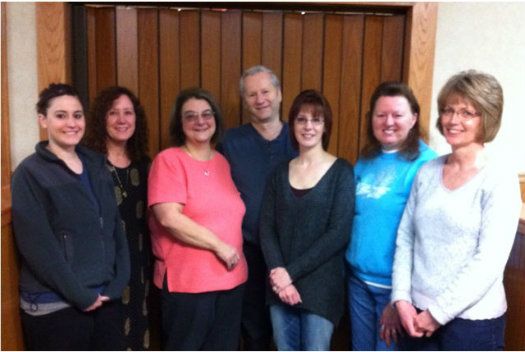 It is truly their passion to assist people in taking responsibility for their own health maintenance. As Baby Boomers they saw a great need to address the quality of skin care and herbal products we use every day and also what chemicals we put in and on our body for different ailments. They have studied and worked with labs, herbalists, doctors and chemists across the United States and Turkey, to find the best natural ingredients to use in their products and pass along to others....they purchase the highest quality herbs (organic or wild crafted when possible) and non radiated. "Many people don't understand that herbs are like "medicine" and mixed in the wrong formulation can be lethal. It takes months of research and testing before any of our products are introduced to the public". They love to share what they've learned with others and are constantly involved in some sort of continuing education. "I personally research all the products that come in, and we have many products that aren't available in other stores", says Dori.
Our educated staff is always ready to help answer your health questions. "Education is the beginning of prevention and health maintenance. Our hope is that every customer comes away with new knowledge for better health with each visit to our store".
Hours:
Monday: 10:00 am - 6:00 pm
Tuesday: 10:00 am - 6:00 pm
Wednesday: 10:00 am - 6:00 pm
Thursday: 10:00 am - 6:00 pm
Friday: 10:00 am - 6:00 pm
Saturday: 10:00 am - 5:00 pm
Sunday: Closed
Report incorrect information