Country Cutts
Location & Contact:
432 South Alaska Street
Palmer
,
AK
99645
907-745-7809
Email Us
View our Website
View our Facebook page
View our Yelp Review
Description:
Country Cutts

Interested in trying something new with your hair? Wishing for the perfect manicure? Need to relax? Come to Country Cutts, where its always a beautiful day! Country Cutts is located on the corner of S Alaska Street and W Cedar, in the two story gray building.

Our Professionals specialize in customer care and quality service to meet the individual needs of each client. Not only are we Palmer, Alaska's only full service spa, but Country Cutts is the number one Paul Mitchell focused salon in the entire Northwest!

Featuring professional stylists trained worldwide, we're always up to date with current fashion and classic styles. We have over 25 years of expertise providing a salon and spa expertise from the ordinary to the extraordinary for our valued clientele. Come experience Alaska as its best in Palmer.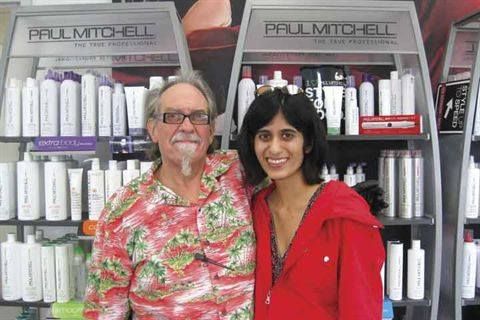 Country Cutts owner Stan Guthrie takes a minute away from a hair client to pose for a photo with Sree Roy, managing editor of Nails Magazine.

You can read the article by Sree Roy below


"On the Road: Southcentral Alaska"
The noteworthy salons and spas in Southcentral Alaska are proof that top-notch services aren't always hard to find.
READ MORE...
Hours:
Monday: 8:00am - 6:00pm
Tuesday: 8:00am - 6:00pm
Wednesday: 8:00am - 6:00pm
Thursday: 8:00am - 6:00pm
Friday: 8:00am - 6:00pm
Saturday: 8:00am - 6:00pm
Sunday: 8:00am - 6:00pm
Payment Options:
Cash, Check, Visa, MasterCard
Report incorrect information