H2O Guys
Location & Contact:
5901 Mayflower Ct
Wasilla, AK 99654
907-232-9088
Email Us
Visit our website
View our Facebook page

Description:


Hydrate With the Pure Alkaline Antioxidant Drinking Water Solution

Up to 50% of Americans are dehydrated! Our cells can't assimilate nutrients or remove waste when not properly hydrated. Complications of dehydration include obesity, high cholesterol, plaque, arterial disease, diabetes, arthritis, constipation, allergies, hyper tension, heart burn, pain and cancers. Our ionized, restructured water is more easily absorbed, helping the body cleanse, hydrate properly and restores balance to the immune system.

~ Chemical Free ~ Alkalized ~ Anti-Oxidents ~ Detoxifying ~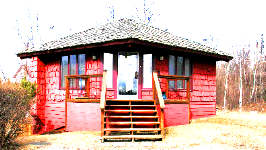 Come Visit us on the Palmer Wasilla Highway, and let us prove it to you once and for all!
Report incorrect information