AK-Ink Tattoo Studio
Location & Contact:
7884 E. Palmer/Wasilla Hwy.
Palmer
,
AK
99645
907-841-8289
Email Us
View our Website
View our Facebook page
Description:
AK-Clay/Claytom Halfhill is the owner/artist of AK-Ink studio. Clayton has been performing tattoos since the early 1980's in southern California.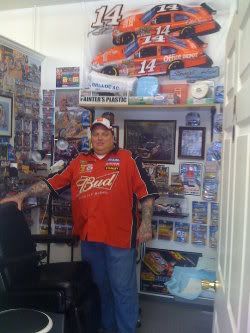 In 1992, I opened his first tattoo studio "Glasow Face & Body Dermagraphics" in Glasgow, Montana before moving to Alaska in 1997. I soon opened "White Wolf Custom Graphics" in Sitka, Alaska before moving up to anchorage in 2001, where I apprenticed for permanent cosmetics @ "Wake-up with Make-up" by Liza Sims for two years. I then move to the valley in 2003 and worked at "Mat-su Tattoo" in Wasilla, Alaska for the next five years! In 2008 I opened my own studio AK-Ink, thus winning the "reader choice awards" in "2008-2009 & 2010" as will as winning "most unique tattoo" @ Chilkoot Charlies tattoo contest in "2007".

All procedures are performed under strict guidelines using only 100% disposable needles & tubes * single-use materials * cridlical barriers * personal protective equipment * topical anesthetics * after-care instructions & products too...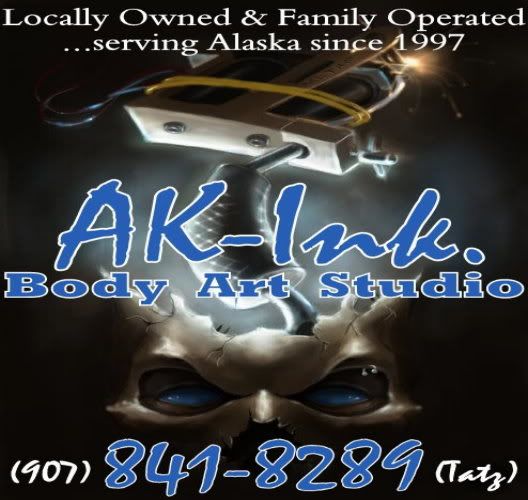 We offer after hours services...(some restrictions apply!) Our normal studio hours are, Mon-thurs...noon to 10pm Fri-Sat...noon to midnight, Sunday & After-hours are by Appointment only! Consultations are FREE....
Report incorrect information